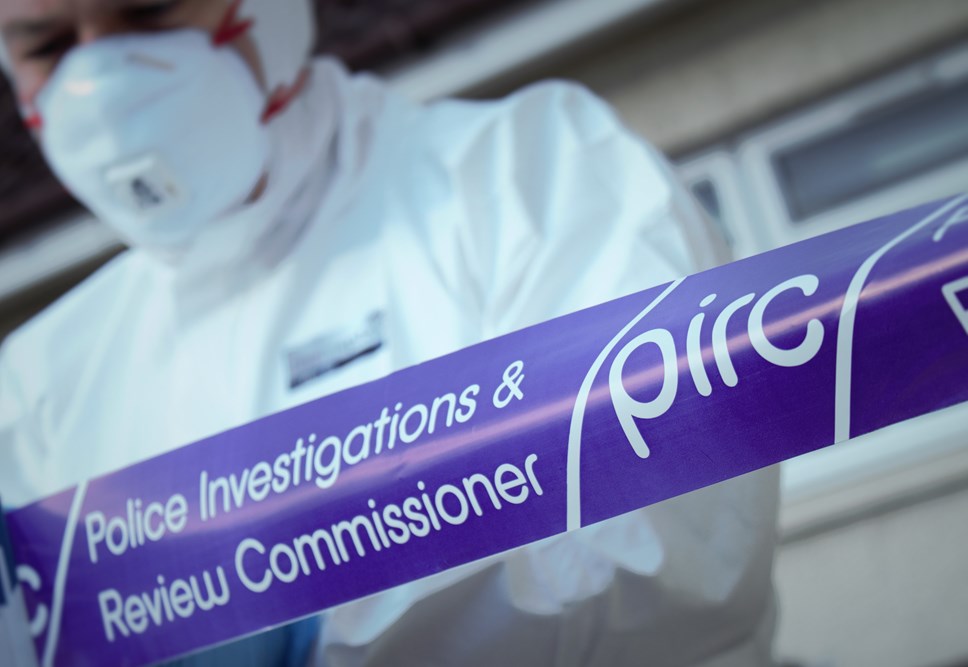 What we do
We independently investigate incidents involving the police
The Police Investigations & Review Commissioner can investigate:

Incidents involving the police, as directed by the Crown Office and Procurator Fiscal Service (COPFS). These include deaths in custody and allegations of criminality made about police officers.
Serious incidents involving the police, at the request of the Chief Constable or the Scottish Police Authority (SPA). These include the serious injury of a person in police custody, the death or serious injury of a person following contact with the police or the use of firearms by police officers.
Allegations of misconduct by senior police officers of the rank of Assistant Chief Constable (ACC) and above, if requested by the SPA.
Relevant police matters which the Commissioner considers would be in the public interest.
At the end of an investigation, the Commissioner can recommend improvements to the way the police operate and deliver services to the public in Scotland.
We review the way the police handle complaints from the public
The Police Investigations & Review Commissioner can review:

How the police in Scotland handle complaints made to them by the public.
The purpose of the Complaint Handling Review (CHR) process is to determine whether or not a complaint was handled to a reasonable standard by the police.
Before the PIRC can consider your request for a Complaint Handling Review, you must first submit your complaint to the relevant policing body in order to give them the chance to resolve it.
Once that process is complete and the police have informed you of the outcome, if you are dissatisfied about the way your complaint has been handled you may apply to us for a CHR.
The PIRC must receive your application within three months of the date on which the police sent you their decision on the outcome of your complaint.
The PIRC cannot review the handling of complaints of a criminal nature or made by anyone who is serving, or formerly served, with the police about the terms and conditions of their service.
The CHR determines whether or not the complaint was handled to a reasonable standard by the police. The review may include examining whether the police undertook sufficient enquiries into the complaint or whether their findings are supported by available information.
At the end of a CHR, the Commissioner can ask the police to look again at the handling of a complaint, or recommend improvements to the way they handle complaints in future.
The PIRC also ensures that the SPA and Police Scotland have suitable systems in place for handling complaints.