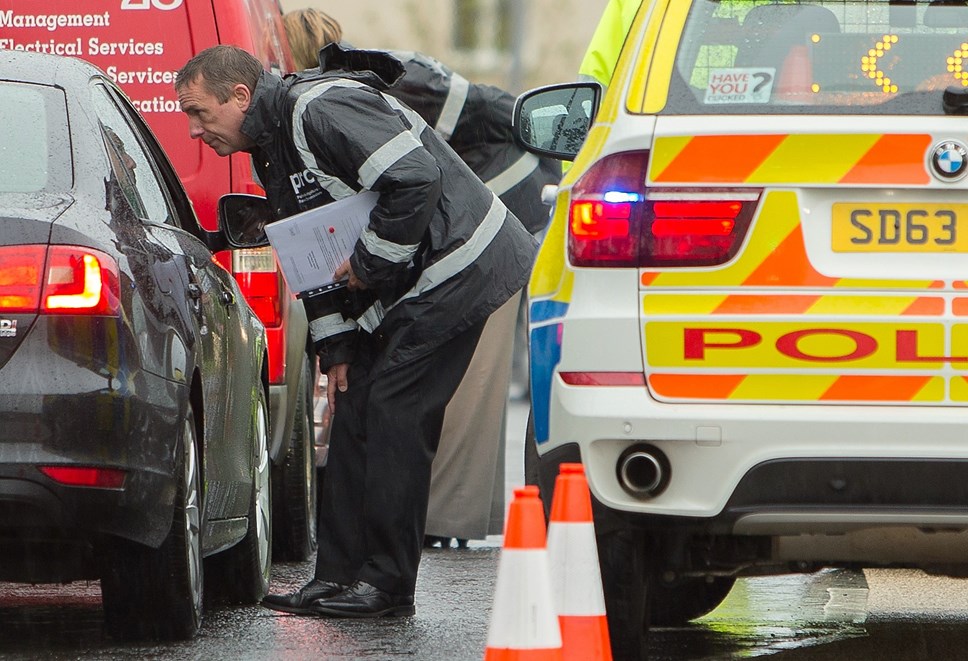 Police use of PAVA during violent incident justified and Police praised for their actions
An independent investigation has found that police were justified in using PAVA spray to arrest a man and showed courage and determination in dangerous circumstances.
The incident in Livingston happened around 1am on Thursday 11 April 2019, when two officers in a patrol car stopped two men in a 4x4 car for a routine check and discovered there was an outstanding warrant for the 23-year-old passenger.
Following a violent struggle, both men were eventually arrested.
An investigation report by the Police Investigations and Review Commissioner (PIRC) was submitted to Police Scotland in August 2019 and following the conclusion of criminal proceedings against both men, details of the incident can be published.
The investigation concluded that the man's injuries were not related to his interaction with the police and that the use of PAVA spray was necessary and proportionate in the circumstances. The PIRC report highlighted the bravery and determination of the officers in dealing with the two men who posed a considerable danger. The officers sustained bruising and swelling during the incident.
The investigation found that as the officers tried to arrest the passenger, he punched one of them in the face. The driver then drove off with the other officer hanging out of the car holding onto the front seat. The officer managed to use his PAVA spray, causing the driver to stop and get out of the car.
The 23-year-old man then jumped in the driver's seat and drove off with the officer still in the car. The officer pulled at the steering wheel, forcing the man to stop the car. After getting out of the car, he repeatedly slammed the car door on the officer's arm, before running off .
The initial driver of the vehicle was arrested at the scene. The passenger was arrested a short time later in a nearby garden, where he was found with a severe injury to a finger on his left hand, most likely as a result of breaking into a nearby hotel. Officers then took the man to hospital.
Both men were charged with a number of offences and later convicted
You can read the report and its findings HERE.