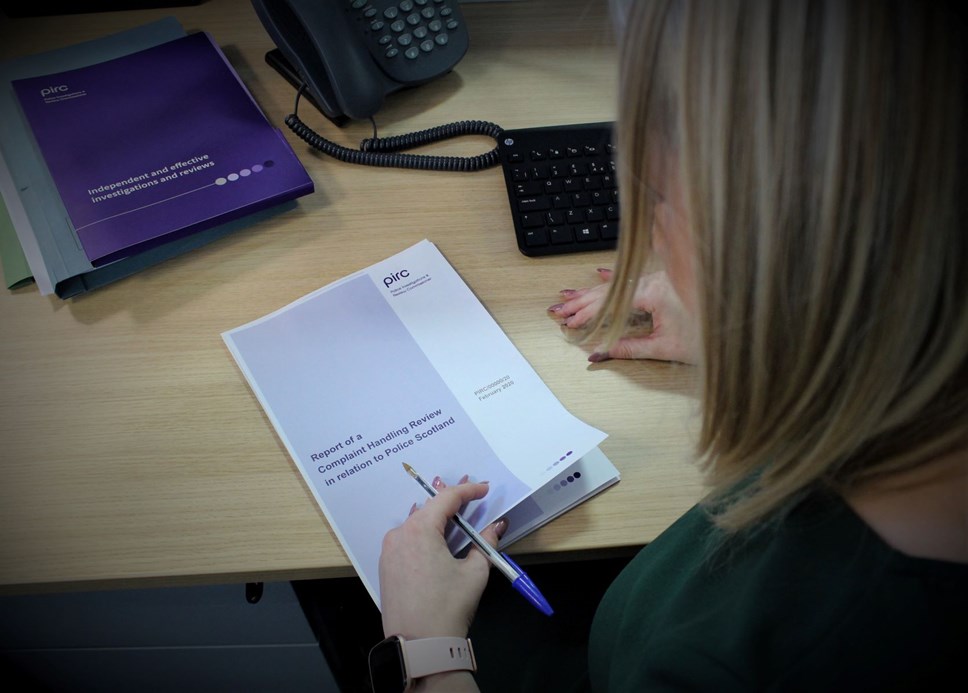 Review team publishes CHR examining eight complaints
One CHR has been published by the Review team this week, which addressed eight complaints made against Police Scotland.
In PIRC/00082/20, the complaints in this case arose after the applicant was charged with engaging in a course of conduct which caused fear or alarm.
We have found that Police Scotland handled complaints 1 to 4 to reasonable standard but not so complaints 5 to 8. Consequently, we have made two recommendations to address the shortcomings in Police Scotland's handling of the complaints. We have recommended that Police Scotland conducts further enquiry into complaint 7 and issues a fresh response to complaints 7 and 8.
Our recommendations should be implemented by Police Scotland within two months.